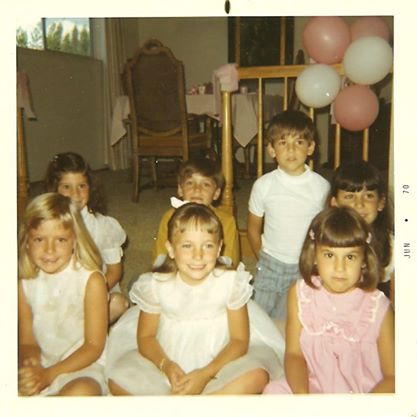 1381, 1418, 1429, 1550, 1653: a bunch of various battles in Europe. Probably some Black Death.

1665: England installs a municipal government in New York City.


1775: The first naval battle of Revolution — What is it with battles and June 12?

1776: Virginia adopts Declaration of Rights

1792: In local Pacific Northwest news, Capt. George Vancouver discovers the eventual site of Vancouver, BC.

1812: Napoleon Bonapart invades Russia. I think this counts as another in the battle column.


1845: More local news: George Abernethy becomes first governor of Oregon Country

1864: In yet another example of violence on June 12, the Battle of Cold Harbor takes place, during which Ulysses S. Grant gives the Confederate forces under Robert E. Lee a victory when he pulls his Union troops from their positions at Cold Harbor, Virginia and moves south.

1880: Pay attention — this is important! The first perfect game in baseball is pitched by John Lee Richmond.

1897: Possibly most severe quake in history strikes Assam India. Shock waves felt over an area size of Europe, but the death toll is reported as "negligible."

1898: The Philippines declare their independence from Spain.

1902: Universal suffrage comes to Australia.

1922: More vital baseball news! St.Louis Browns pitcher Hub Pruett strikes out Babe Ruth three consecutive times.


1923: Harry Houdini frees himself from a straitjacket while suspended upside down, 40 feet above the ground in New York City.

1929: Anne Lise Frank is born in Frankfurt, Germany.

1931: Al Capone is indicted for violating Prohibition laws.

1935: In the antithesis of previous war news, the three-year Chaco War ends and a truce is called between Bolivia and Paraguay.

1942: Anne Frank gets a diary for her 13th birthday. She names it Kitty.

1944: First V-1 rocket reaches London.

1963: Civil rights leader Medgar Evers is shot dead in front of his home in Jackson, MI by Ku Klux Klan member Byron De La Beckwith.

1964: Anti-apartheid activist and ANC leader Nelson Mandela is sentenced to life in prison for sabotage in South Africa. Also, I was born.

1965: In strange music coincidences, The Beatles are awarded the MBE and Sonny and Cher make their first television singing appearance on American Bandstand.


1967: Israel wins 6 day war.

1967: Loving v Virginia strikes down anti-miscegenation laws, allowing interracial marriages in every state in the union.True marriage equality will take a few dozen more years to achieve.


1967: During a race riot in Cincinnati, OH, 300 are arrested.

June 12, 1971: It's a nice day for a White House Wedding Day: Tricia Nixon & Edward F Cox marry at the White House.

1981: In sad baseball news, a 50-day players' strike begins.


1986: P W Botha declares South African national emergency.

1987: Reagan says to Gorbechev, "Tear down this wall!"

1991: In news that provided comics with loads of material for years afterward, Russians elect Boris Yeltsin as the president of their republic.

1994: Nicole Brown Simpson and Ronald Goldman are murdered outside her home in Los Angeles.


1997: The jury is still out whether its good that inter-league play started in baseball, ending a 126-year tradition of separating the major leagues until the World Series.
I wish there was more on the interweb about good stuff that happened on my birthday. I can remember a few birthday parties that are worth mentioning, like the one when I was 9, a pizza party (I had a lot of those) and we left my friend Paula at the pizza parlor. Or my 21st at UC Davis when we were loud enough to get a visit from the cops. Ten years ago I got in contact again with my childhood friend, Pam, whose art was hanging in the bakery where I was getting a birthday cupcake. I recognized the name and looked her up on the net and we reconnected. Her band the Castaways is playing at my party on Saturday. I think that's worthy of making a list of good stuff that happened on June 12. But I think it's the bad things that hold our focus. I'll have to start keeping my own list over the second half of my life.
Do you have any great June 12 memories?