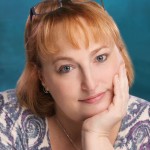 I took my first job as a journalist while still in college — I sat down at the typewriter (hey — it was the early 1980s!), and never looked back.
That was at UC Davis, from which I graduated in 1986 with a degree in International Relations and a minor in European History. I went on to earn a master's in European History (cum laude) from University College Dublin in 1987.
Among my experience: I have written features about food and pets, profiles, and essays for national and regional publications; worked for daily newspapers covering cops and courts, local government, and education; been a freelancer and staff writer for professional publications directed at pharmacists, accountants, lawyers, bankers, and insurance executives. For the last dozen years, I have specialized in health and the healthcare industry for magazines, industry newsletters, websites, and major metropolitan daily papers.
I have been a regular contributor to USA Weekend and a bevy of healthcare newsletters such as Nephrology Times and HIT Exchange and MAG Journal.
A stickler for detail, a slave to deadlines, and blessed (cursed?) with curiosity about just about any topic, I've been called the "go-to girl" for editors who find sudden holes in their publications. I can turn around a good story fast, or do the detailed and in-depth work that makes a piece like a profile pop.
I live in the Seattle area with my teenage son and an extremely large, extremely exuberant, and extremely smart dog (I'm getting a small dumb one next time).